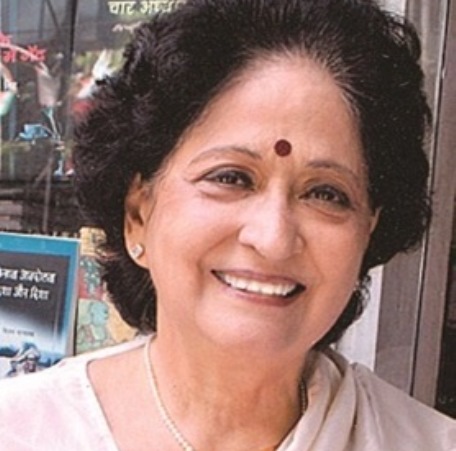 DR. KUSUM KHEMANI (Batch: )

Hindi(H) from Shri Shikshayatan College
Creation: Illustrated Hindi Balkosh , Hindi-English Balkosh (Dictionary) ; Five decades of Hindi drama (criticism) ; Stories telling the truth , a wonderful love , echoes of life (story-collection) ; A man like a story (biography) ; Travels that tell stories (travelogues) ; Some sand… some shells… (Fine essay) of thoughts ; Lavanyadevi , Jadiya Bai (novel).
Translation and Editing: Jan-Aranya (novel , Shankar) , glasses change ( novel , Ashapurna Devi) , translation and editing of Jyotirmayi Devi's story collection, editing of ' Vagarth ' .
Special: Translation of the novel ' Lavanyadevi ' in English , Bengali , Nepali and Malayalam. ' Stories Telling Travels ' published in Bengali , Rajasthani and Malayalam. The novel ' Lavanyadevi ' in Tamil by Dr.N. Researched and translated by Jayashree and in Telugu by Lavanya Narla. Research on Narrative Language of ' Sach Kehti Kahaniyan ' by Dr. Suhasini (Tamil) , Karamjit Kaur (Punjabi) , Vinita Singh ( Hindi) and Anjana Kukraiti (Kannada). ' Rashmirathi Maa 'Making of Telefilm in Bengali on the story. Aurangabad University organized a seminar on the topic ' Establishment of high values ​​in literature ' ( Reference: ' Lavanyadevi ' novel).
Honors: Kusumanjali Sahitya Samman , Sahitya Bhushan Samman , Haryana Gaurav Samman , Bharat Nirman Samman , Ratnadevi Goenka Vagdevi Award , Paschim Banga Provincial Marwari Sammelan Award , Quami Ekta Award , Bharat Gaurav Samman , Samaj Bandhu Award.