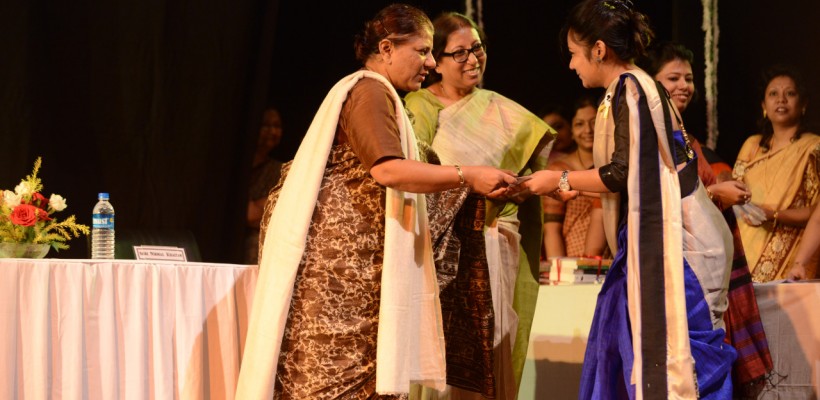 A proud Yatanite
Three years back i got through Shri Shikshayatan College to pursue Bachelor In Commerce (B.com) Honors, i was overjoyed. It is one of the top notch institutions with the best faculty in the city.
Honestly i was pretty sad about school ending and being barged in with the idea that it was time to get out of that "sheltered cocoon" and face the "world" was scary. Rather very scary. They said college wouldn't be like school and the professors wouldn't care as the school teachers did . May be such notions are applicable in the case of most colleges but Shri Shikshayatan College proved all those "so called notions" wrong. Since the first day of college it did not really feel like it was "college." We were given homework. We had an attendance to maintain. We had a set of rules to adhere to. A strict Dress Code. We even had to maintain separate notebooks for the respective professors.
Shri Shikshayatan College has an amazing set of Professors so caring and helpful. They taught us that Discipline does not end in school. I was treated and being considered the responsible Adult that i had transformed into. More like growing up knowing where to draw the line. Along with academics i have actively taken part in all the co curricular activities ranging from debates, sports, annual functions, college fests, seminars and so on. Shri Shikshayatan College has not just helped me in excelling in Academics but also helped in grooming me up by providing me
with opportunities to interact with the outside world in the form of representing the college in events outside the college campus.
Not only that, in my final year i was elected the Assistant General Secretary of the College, Year 2013-2014 . A very prestigious title and responsibility was bestowed upon me. An honor and a milestone in my life. Being a part of the Students Council helped me enhance up my management and public speaking skills. I had to interact with people hailing from different age groups. With authority comes responsibility as we all know and therefore every experience, situation, challenge and opportunity that came by during this time enlightened me and made me wiser. And in the end being felicitated with a Certificate and Medal for outstanding results was a cherry on the cake.
Just a few more days before i leave for New York City to pursue Masters. At this juncture where i stand, i ponder how the three years just flew by. It makes me emotional.
Thank you Shri Shikshayatan College For Everything. Thank you Professors and everybody else who is a part of the Shikshayatan Family. You will be missed.
Regards,
Erica Roy
A proud Yatanite.