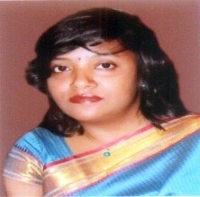 ARNESHA GUHA (BATCH 2002)

M.Sc(Env. Sc.), M.Sc (Remote Sensing), M.Phil (Env. Sc. and Education), Ph.D (Env. Sc. and Education), D.Litt (Hony), PGD in Human Rights
Presently,the Academic Head of Scientific and Environmental Research Institute (SERI), Kolkata.
Deputy Secretary of Confederation of Indian Universities (CIU), New Delhi.
Convenor of RDC (Research Development Cell) of Indira Gandhi Technological and Medical Sciences University (IGTAMSU), Ziro, Arunachal Pradesh.
"I consider myself blessed and veritably fortunate to be a student of Shri Shikshayatan College, the institution which has helped me immensely to fulfil my dreams and carve a niche of myself. Hope in the coming years my alma mater will flourish and prosper more imparting the best education to all the college –goers."