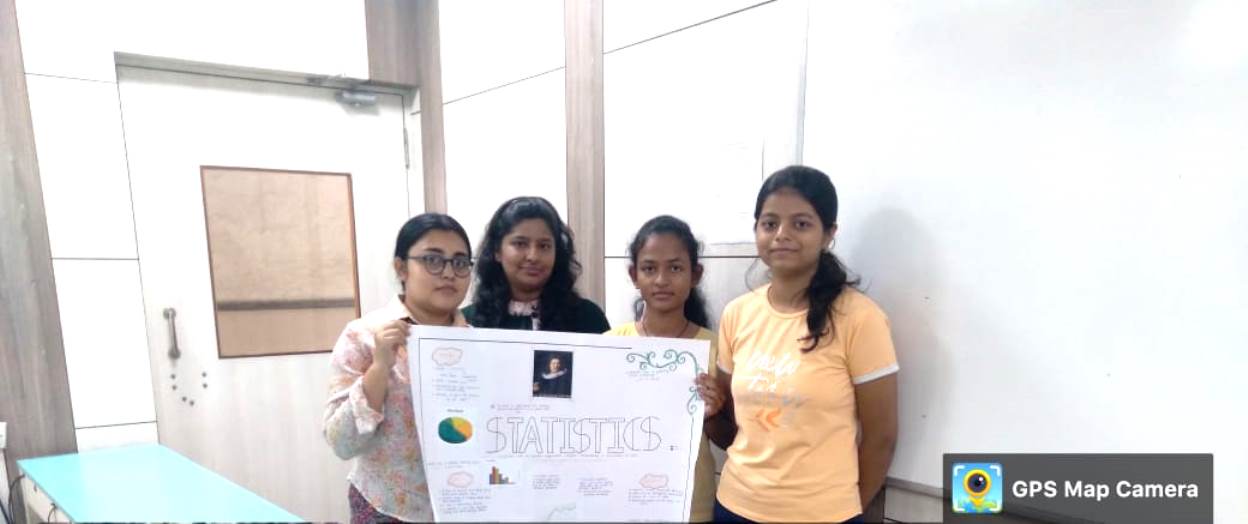 DEPARTMENT OF MATHEMATICS
YEAR OF ESTABLISHMENT: 2012 : Honours

INTAKE CAPACITY

11
FACULTY MEMBERS

Designation
Name & Qualification

Assistant Professor
Smt. Gitanjali Ghosh, M.Sc.

Assistant Professor
Dr. Barnali Laha, M.Sc., PH.D.

Assistant Professor(CFT)
Smt. Antara Mapdar,M.Sc., B.Ed.

Guest Lecturer
Smt. Somashri Karan, M.Sc.

Guest Lecturer
Smt. Debalina Pal, M.Sc., M.TECH

Guest Lecturer
Smt. Somdutta Roy, M.Sc.

DEPARTMENTAL HIGHLIGHTS

Consistent good results in university examinations.

National Level Seminar , Special Lecture , Active Learning Day are conducted.

ALUMNI
Majority of the students do Post Graduation in Mathematics , Data Science in Universities and Professional courses like M.B.A , M.Tech , M.C.A.